PARALLEL POROSITY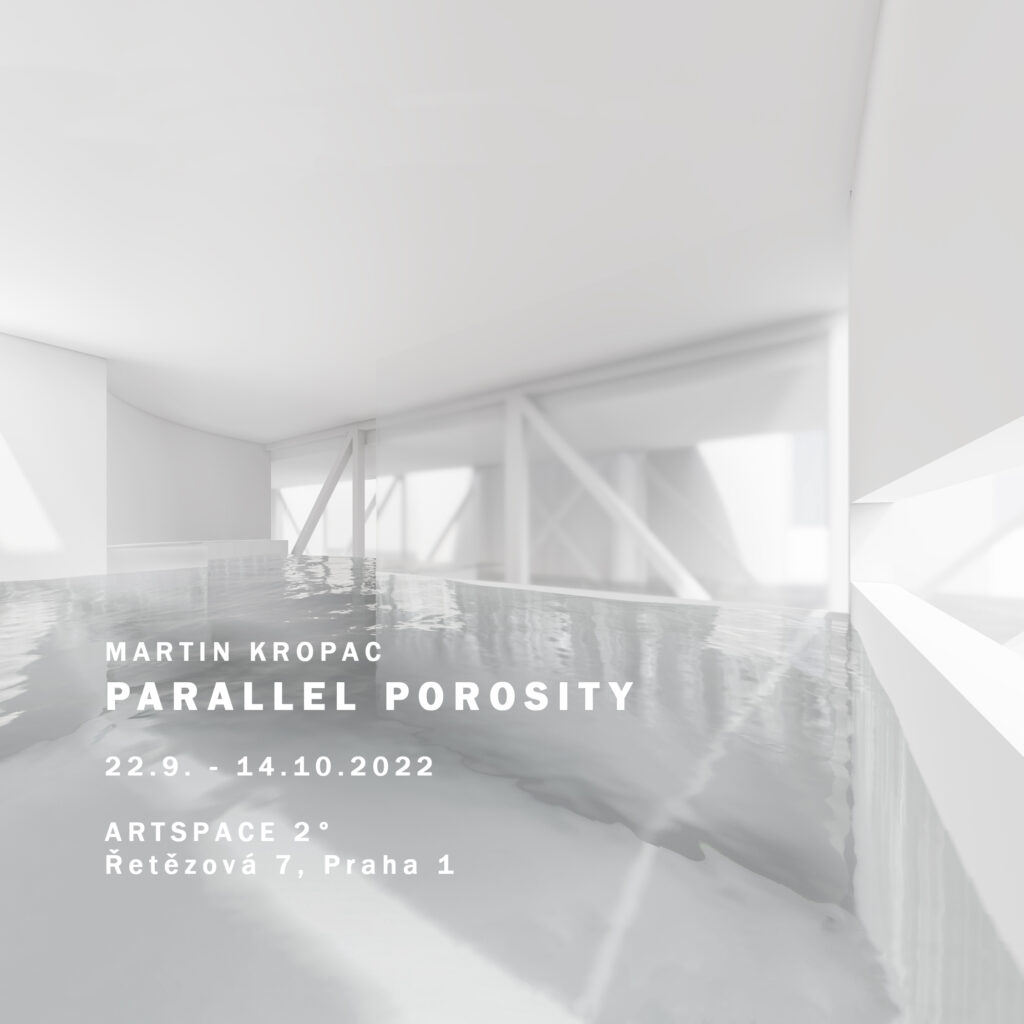 PARALLEL POROSITY
22.9. – 14.10. 2022
ARTSPACE 2°
Řetězová 7, Praha 1
VERNISÁŽ / OPENING PARTY
ČTVRTEK 22.9.2022 v 17.30
Výstava výsledků výzkumu fenoménu průsvitnosti v architektonické tvorbě, ve kterém autor představuje průsvitný prostor jako svébytnou typologii nabízející paralelní pozici k zažitým moderním postupům. Navazuje tím na vlastní architektonickou praxi, pojmenovává jevy a metody v navrhování.
Na základě sběru dat, jejich analýzy, systematického třídění a katalogizace, vzniká koncepce ověřená aplikací na vlastní architektonický návrh. Instalace představuje devět kategorií jako osobní odpověď na hledání podstaty a možností praktického užití v autorské práci.
Expozice je uměleckým výstupem disertační práce na Vysoké škole uměleckoprůmyslové v Praze.
Presentation of research focused on phenomena of translucency in the architectural work. Author presents translucent space as autonomous typology that offers a parallel position to common modern methods. He follows up on his own architectural practice, describes the design effects and methods.
Based on collection, analysis, systematic categorization of data, a new concept emerges that is then tested on own architectural work. The art installation consists of nine categories that present personal findings of the subject substance and possibilities of application in design.
The exhibition is the practical outcome of the author's dissertation thesis presented at the Academy of Arts, Architecture and Design.