MSGRE SRAMKA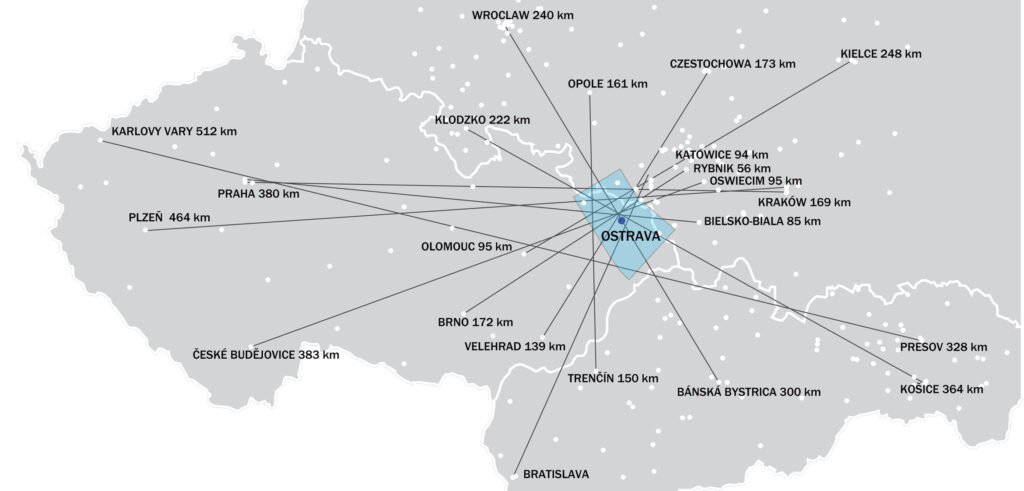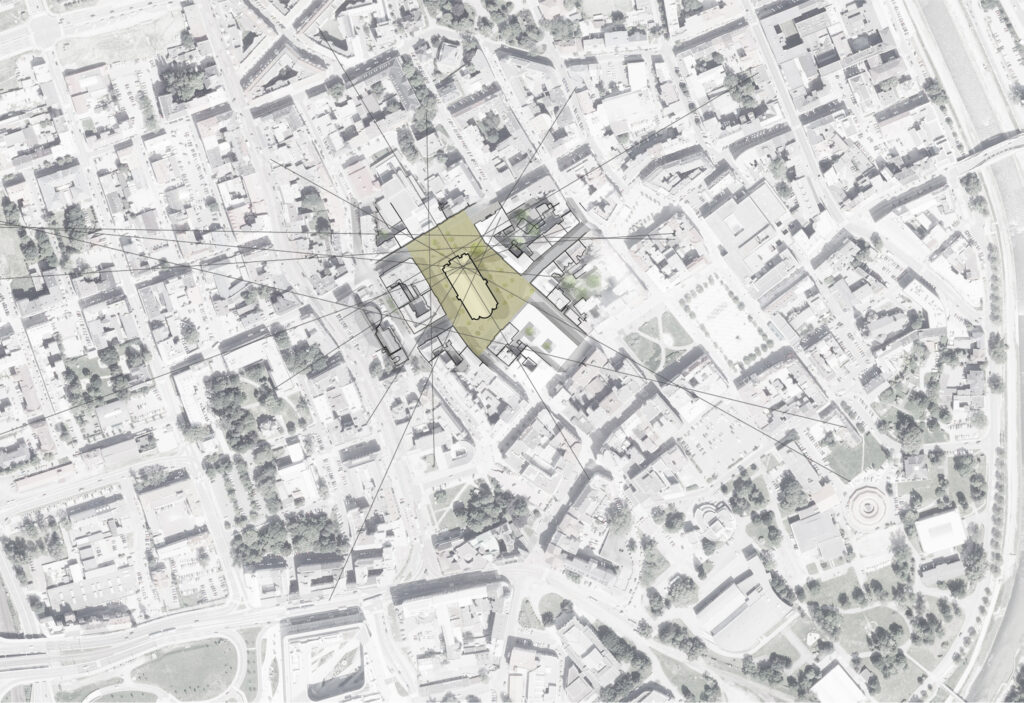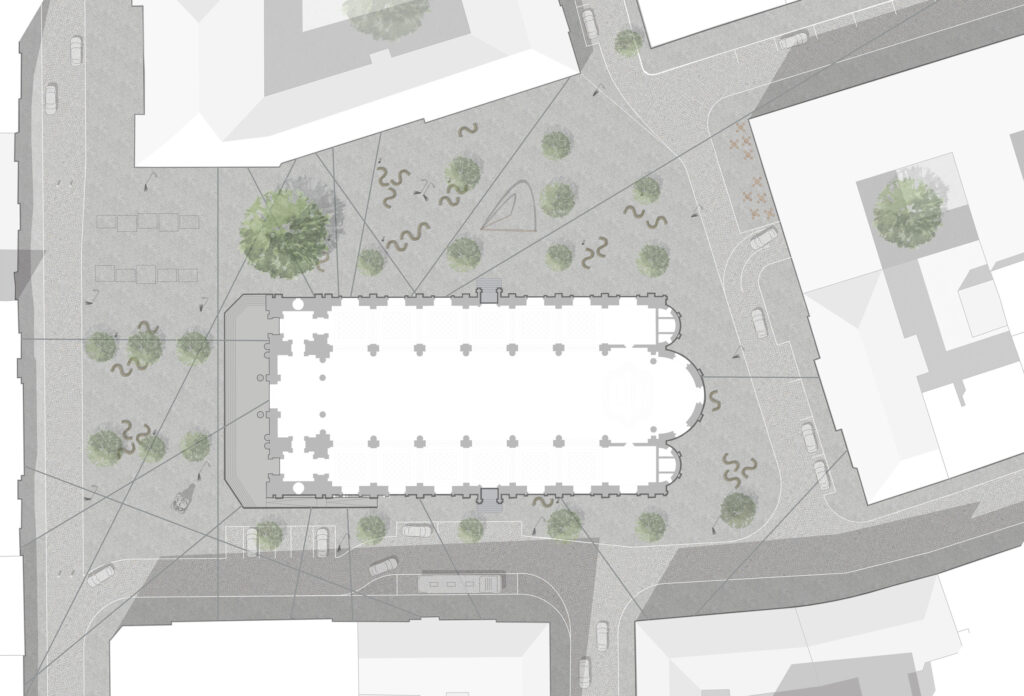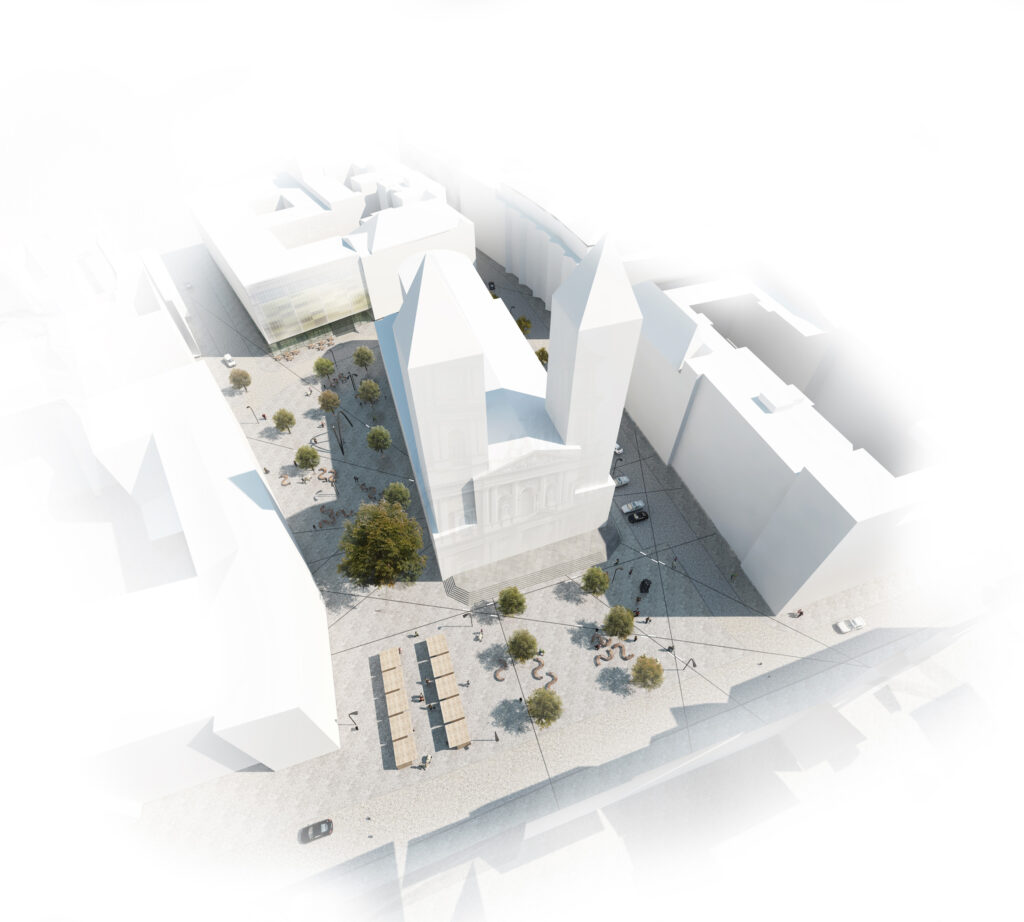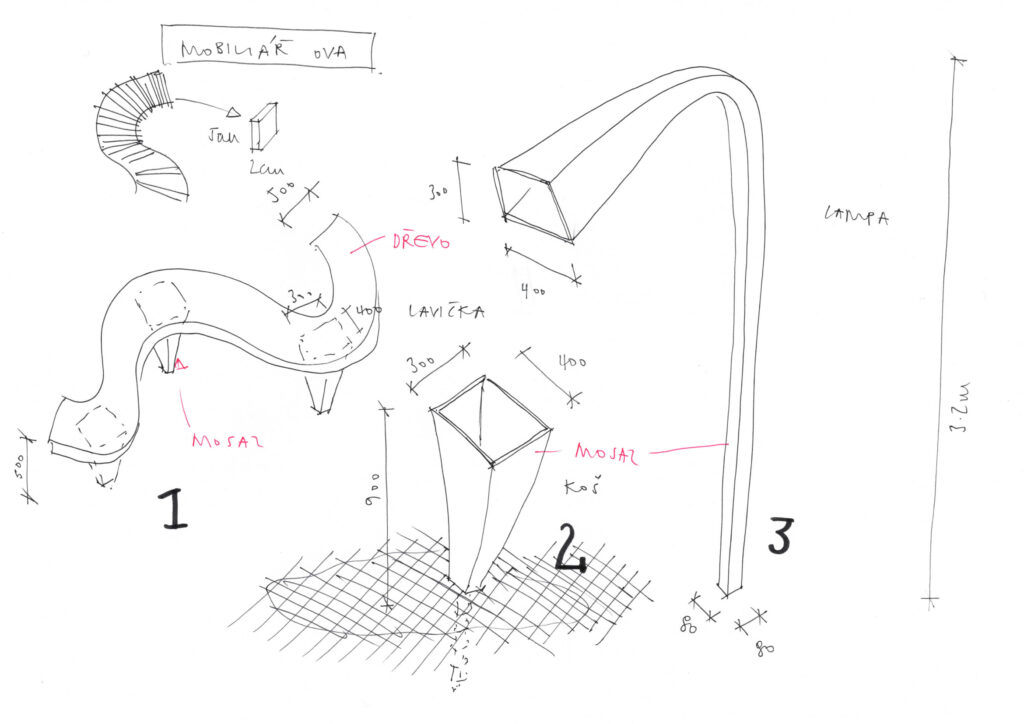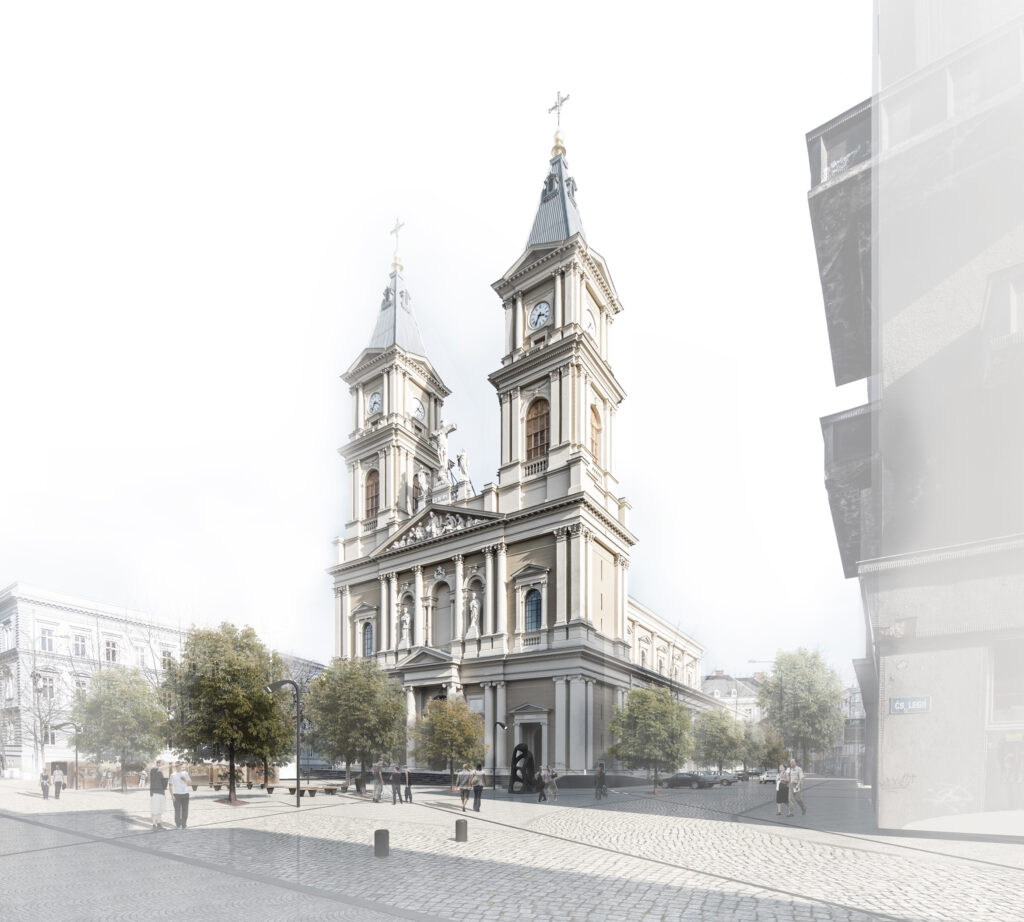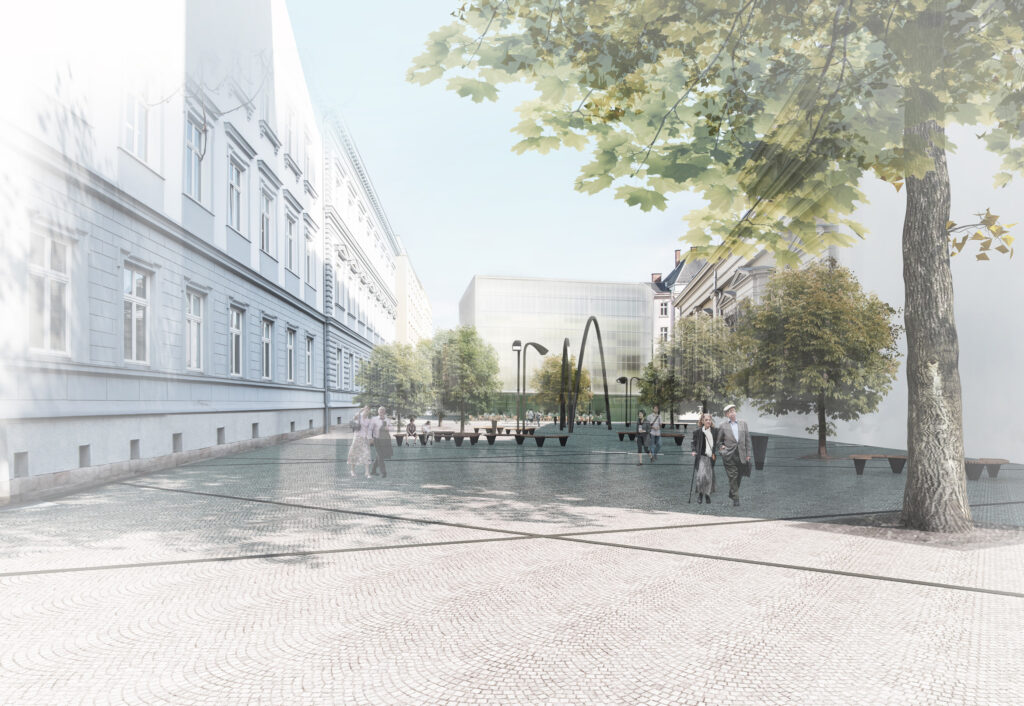 The proposal emphasizes and celebrates the uniqueness of the place given above other things by the presence of a Holy Door (Latin Porta Sancta) in the cathedral located at the epicenter of the project square. That gives the sacred edifice and the entire place rather rare significance; there are only handful of such Holy Gates. In the Ostrava – Opava Episcopate, for example, there are only two. Pilgrims entering through the Holy Door during the Jubilee years seek redemption of their sins. God's mercy reaches out to mankind's frailty.
In john 10:9, Jesus is quoted as saying, "I am the gate. Whoever enters through me will be saved."
Connecting such cathedrals featuring Porta Sancta in Europe creates a spiritual network – New Geometry – which is the main and most visually striking theme of the proposal. This new wide web is reflected in the stone pavement by blackened steel bands which create clean formal layout for the space. Each band then provides information about direction and distance to particular cathedral with a holy door. Additionally, this proposal offers new opportunities for spiritual tourism and places the square and indeed the whole city into religious and geographical context.
Location: Ostrava, Czech Republic
Status: Competition Second Prize
Project team:
Hana Hučíková, Karolina Hahn, Beatriz García Lapaz