PIER MUSEUM MIAMI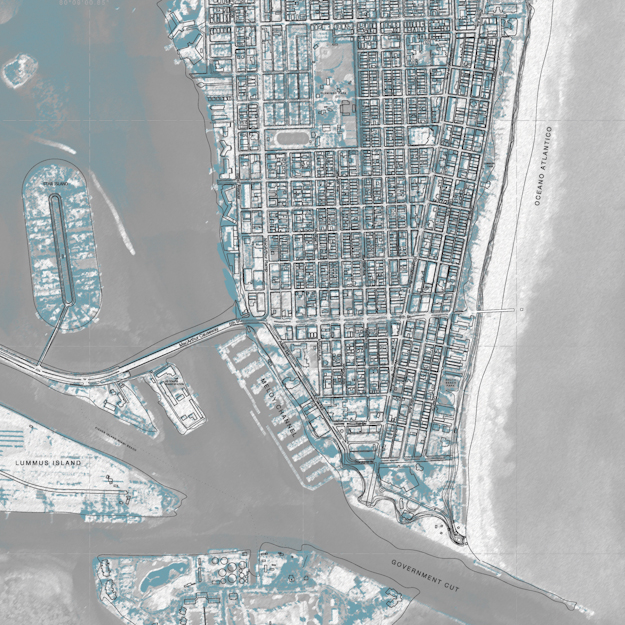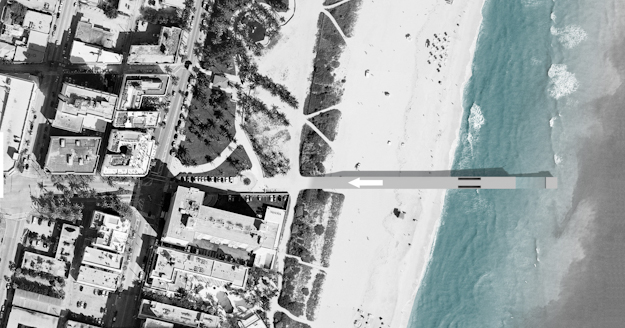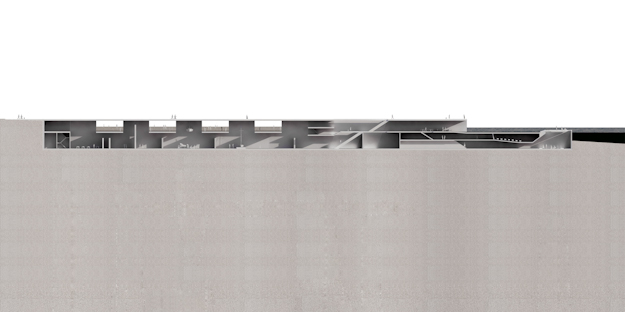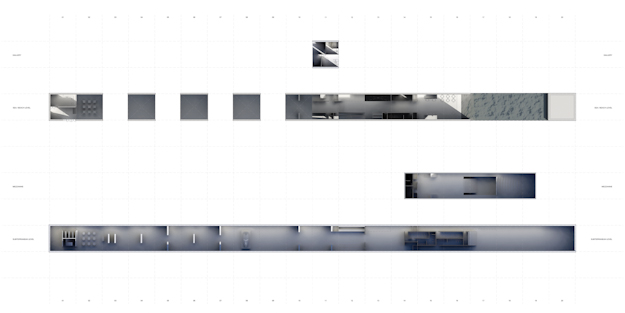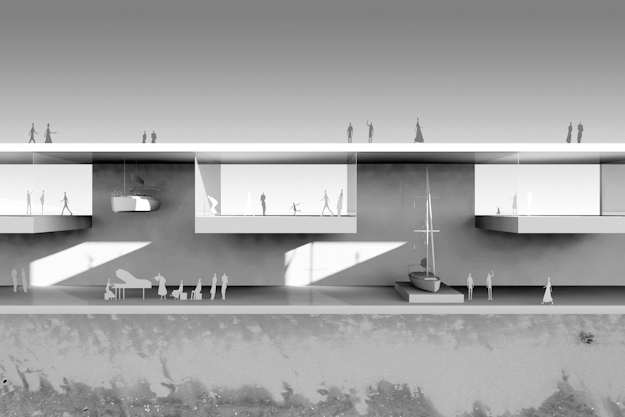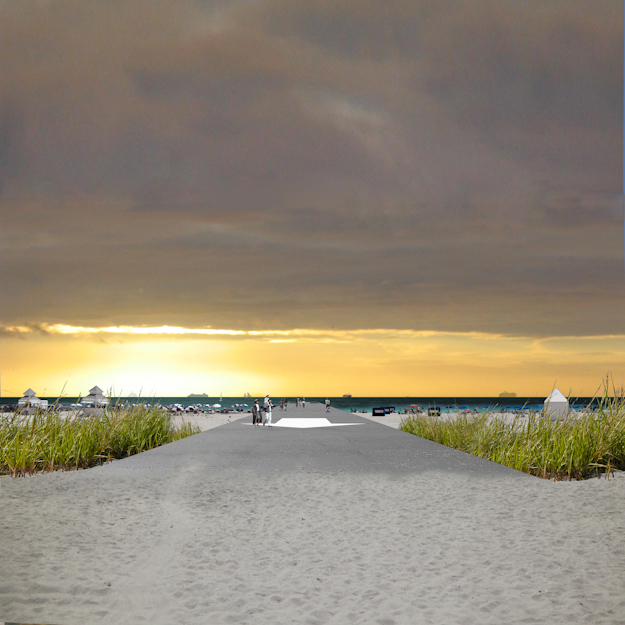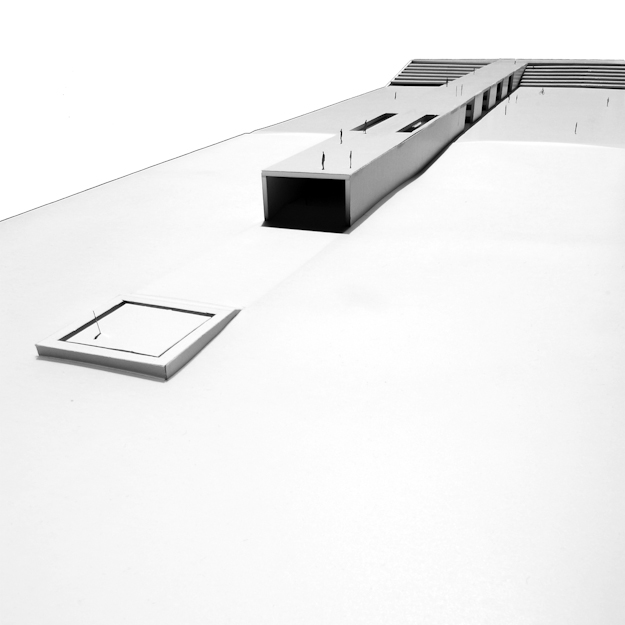 HORIZON: The view of the ocean is the most pertinent exhibit of the Museum. It is a manifest of men trying to find a solid point in the endless see, better future in the new country. Most exposition spaces and noise are therefore located further inland whereas the spaces close to the ocean are dedicated to quiet contemplation and perception of the nature. Preserving the line of the endless sea horizon is one of the fundamental aspects of the design. Top of the building is set at the height of Fifth street and no objects obstruct the view. The Museum appears as a platform for watching the Sun, the Sky, the Waves, the Boats and the remote homeland.
MOVEMENT: A directional sign located on the platform denotes the steady stream of refugees who began making the dangerous passage to Florida in a myriad of small boats and craft. Intentionally placed at the beginning of the pier, the arrow is the first and only symbol presenting the museum on surface. It is an intriguing and appealing component provoking curiosity, eventually leading to continuation against the prescribed direction to the horizon view and the Museum entrance.
BEACH: The strip of the South Beach is one of the busiest parts of the Miami coast. Unique location, perpendicular to the stream of the beach users is considered a great opportunity to present the Museum and the exposition.
From the beach, the mainland part of the Museum appears as only a connecting bridge, an equal rhythm of voids and columns. Passing through, however, reveals glass sidewalls to the underground exhibition space and some of the exhibit can be seen. The large showcases provide daylight and allow the beach participants to look inside the Museum.
TIDE: By utilizing the tidal recurrence, an effect is achieved that, for a portion of the day, the front part of the outdoor deck is washed by the sea and an island 10 by 10 meters is created at the tip of the building. Possibly, a visitor occupied by watching the infinite horizon can become seemingly and unexpectedly isolated from the mainland, from the rest of the world. (The deck is placed at the tidal midpoint so that the level of high tide water can still be overcome.)
1st Prize
Architect Award 2009
Location: Miami, FL